Ayurvedic Tablet Machine is rotary type tablet compression machine.
Ayurvedic medicine has gained popularity all over the world due to its natural and holistic approach to healing. Ayurvedic tablets are one of the most popular forms of Ayurvedic medicine, and their production requires specialized equipment that meets certain standards. This is where an Ayurvedic tablet machine comes in.
An Ayurvedic tablet machine is a piece of equipment specifically designed for the production of Ayurvedic tablets. These machines are highly efficient and can produce a large number of tablets in a short amount of time. They are also designed to meet the specific requirements of Ayurvedic medicine production, ensuring that the tablets are of the highest quality and purity.
Ayurvedic Tablet Machine Manufacturer, Supplier, Exporter
Tabtech is a leading manufacturer, supplier and exporter of Ayurvedic tablet machines, with a reputation for producing high-quality, reliable equipment. Our Ayurvedic tablet machines are designed to meet the unique needs of Ayurvedic medicine production, with features like automatic feeding and discharging, high-speed mixing, and precise tablet compression.
In addition to its standard Ayurvedic tablet machines, Tabtech also offers customized solutions to meet the specific needs of its customers by working closely with clients to understand their production requirements and provide tailor-made solutions that meet their needs and budget.
With Tabtech's Ayurvedic tablet machines, manufacturers can be confident in the quality and efficiency of their tablet production. Our equipment is designed to meet the highest industry standards and is backed by excellent customer service and support.
TabTech Ayurvedic Tablet Machine is having a salient features like….
Machine is suitable for the tablet manufacturing in Ayurvedic, Herbal & Nutraceutical Industries.
Available different model for the Tablet output..i.e.60000 tablet/hr. to 350000 tablet/per hr.
TabTech manufacturing 02 type machines, Standard & GMP with All contact parts SS 316.
Also making a tooling e.i. Dies & Punches from different MOC like……HCHC / S7 Premium Steel, which are the most superior & responsive MOC for the Ayurvedic& Herbal Tablets specially for sticky products.
Can make a Ayurvedic & Herbal tablet in various shape & size i.e. Round, Capsule, DS & Oval Shape Dies & Punches.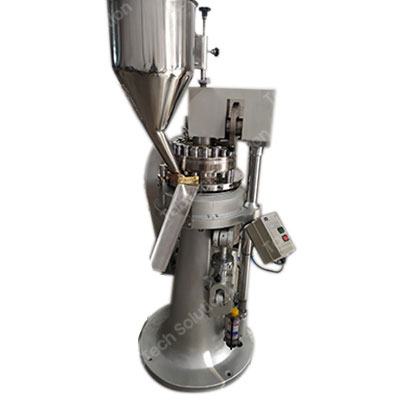 Ayurvedic Tablet Machine ForStandard Model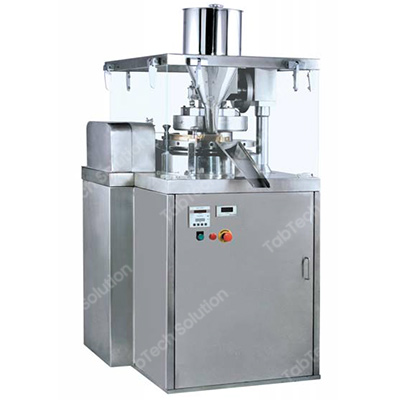 Ayurvedic Tablet Machine For GMP Model