Liquid syrup manufacturing plants are essential equipment for the pharmaceutical and food industries. These plants are designed to produce a range of liquid syrups, suspensions, and emulsions with high accuracy and efficiency.
Manufacturers, Suppliers and Exporters, like Tab Tech, offer different types of liquid syrup manufacturing plants that come in various sizes and configurations to meet different production requirements. These plants are equipped with advanced technology, including PLC-based control systems and touch-screen interfaces, to ensure ease of use and precision in the manufacturing process.
Liquid Syrup Manufacturing Plant
The liquid syrup manufacturing process involves the mixing of different ingredients in a specific sequence to create the desired product. The ingredients are first weighed and then loaded into the plant's mixing vessel. They are then mixed, heated, and cooled to the appropriate temperature and consistency. The finished product is then transferred to the storage tank for further processing and packaging.
Some of the critical features of a liquid syrup manufacturing plant offered by Tab Tech includes a closed vessel system, jacketed heating and cooling systems, vacuum transfer systems, and a high-speed homogenizer. Additionally, some manufacturers offer customized options, such as multi-product processing, automatic CIP (clean-in-place), and process parameter recording and monitoring.
Overall, the liquid syrup manufacturing plant is an indispensable equipment for companies that need to produce large quantities of liquid syrups, suspensions, and emulsions. With the help of advanced technology and precise manufacturing processes, these plants can produce high-quality products consistently and efficiently, meeting the stringent regulatory requirements of the pharmaceutical and food industries.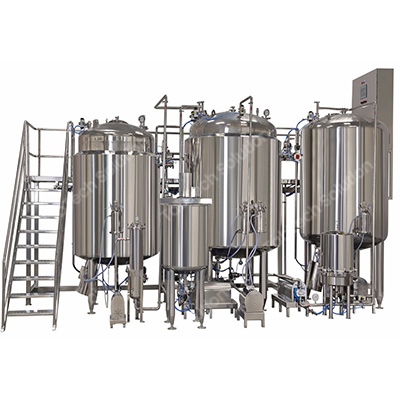 Applications: Cough Syrups / Drop Solutions / Expectorants & Antacid Suspensions

The Range of Our Supply :
Also available Liquid& Powder Packaging Machines……

Sugar Dissolving Vessel
Pre-Mix Vessel
Manufacturing Vessel
Storage Vessel
Bag Filter
Online Stirrer / Homogenizer
Sugar / Glucose transfer System
Filter Press
Product Piping
Control Panel

Air Jet Cleaning Machine
Bottle Washing Machine
Liquid & Powder Filling Machine
Harpic Liquid Filling Machine
Eye, Ear drop Filling & Nasal Spray filling for vial.
ROPP / Screw CapSealing
Gum / Sticker Labeling Machine
Pre & Post Visual Inspection Machine
Automatic Measuring Dosing Cup Placement & Pressing Machine
Rotary Piston Filling & Sealing Machine (Monoblock)
Filter Press
Conveyors & Turn Table
Salient Features
The complete line is manufactured under cGMP standard.
All Models are cGMP by construction from Stainless Steel 316.
Available Models Capacity from 50Ltrs. To 10000 Ltrs.
Plants recognized for delivering outstanding performance support as well as higher production capacity.
The plant is designed to be operated by one operator and one helper saving on precious manpower cost.
Plant user friendly design makes it easy to assemble and clean.
(Basket filter) by vacuum/pump.
Plants designed to facilitate direct transfer of sugar from stores to sugar syrup vessel.
The advantages of the bottom propeller agitator over conventional agitators- there is no vibration of shaft, no coupling in the drive assembly, leading to lower maintenance cost, to reduce the overall height of the tank.
Standard Stirrer for Vessels.
The sugar melting vessel is designed for internal vacuum to facilitates.
Sugar syrup is transferred to the manufacturing vessel through online sugar syrup pre-filter.
Entry of propeller agitations provided from bottom using specially designed mechanical seal face.
Advanced PLC support that allows automated process control. Control panel provided for visual display of plant operations.
AC Variable Frequency Drive for the speed control of mixing arm.
Pipes, Pipe fittings are of SS 316, Seamless ,Internally Electro polished with Silicon Gaskets.
Electronic Digital display meter for product temperature.
Zero hold up filter press gives crystal clean filtration.
The vessels are Jacketed, Insulated, Cladded with suitable agitator assembly in each vessel.
Optional Features
Inline Homogenizer can also be optionally provided.
Magnetic Stirrer for Vessel.
Flameproof Motors Only
Complete Electrical & Flameproof Construction
CIP / WIP system
Machines with 21 CFR Part 11 Compliance
Machines with Fully Automation with SCADA facility.
Load Cell for online weighting.
CIP / WIP System for Washing
Auto material Loading System (VTS & PTS)