A veterinary tablet machine is a pharmaceutical machine that is specifically designed to manufacture tablets for veterinary use. These tablets can be used to treat various animal diseases and illnesses. The machine is used by veterinary medicine manufacturers to produce large quantities of tablets in a short period of time.
The veterinary tablet machine has several features that make it different from the regular tablet machine. For instance, it has a special die that can produce tablets in different shapes and sizes to accommodate different animal sizes. It also has a special feeder that can handle large quantities of raw materials, which is essential in producing large quantities of tablets.
One of the key advantages of using a veterinary tablet machine is that it enables the manufacturer to produce tablets with accurate dosages. This is critical in treating animal diseases, as incorrect dosages can lead to adverse effects. The machine also ensures uniformity in the size and shape of the tablets, which is important for ease of administration.
There are different types of veterinary tablet machines available with Tab Tech, ranging from manual to fully automated machines. The choice of machine depends on the needs of the manufacturer and the volume of tablets required. However, regardless of the type of machine used, quality control is critical in ensuring that the tablets produced are safe and effective for animal use.
Salient Features for Veterinary Tablet Machine
Machine capacity can make tablet upto max. 40mm tablet dia.
Tablet output can achieved by different model..i.e.16000 tablet/hr.
Two models are available – Standard & GMP.
Machine with All Contact Parts S.S.316
Machine is suitable for the various shape & size of tablets i.e. Round &Capsule shape.
Also helpful to make a slug of powder in this machine.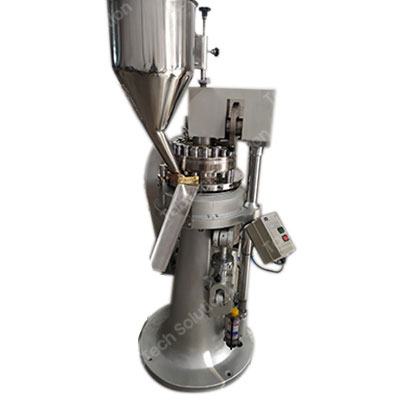 Veterinary Tablet Machine For Standard Model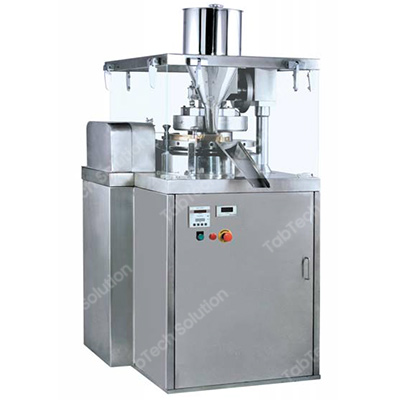 Veterinary Tablet Machine For GMP Model