A fast growing company specializing in Tablet Press Machine pharmaceutical machinery, TABTECH SOLUTION manufactures Tablet Press Machine in India at a reasonable price and with the superior quality. We specialize in a range of Tablet Press Machine Manufacturers for all pharmaceutical industries.
Tab Tech is a leading Tablet Press Machine Manufacturer in India, specializing in providing high-quality, reliable, and cost-effective tablet press machines to the pharmaceutical industry. With many years of experience in the pharma, Tab Tech has become a trusted name among pharmaceutical companies worldwide.
Tab Tech's tablet press machines are designed to meet the specific needs of the pharmaceutical industry. The machines are built to deliver consistent and accurate tablet compression, while ensuring maximum efficiency and productivity. Each machine is made with high-quality materials and components, ensuring long-term durability and reliability.
At Tab Tech, we understand that every pharmaceutical company has unique needs and requirements. That's why we offer a wide range of tablet press machines that can be customized to meet the specific needs of our clients. Our team of experts works closely with clients to understand their requirements and provide tailored solutions that meet their needs.
In addition to providing high-quality tablet press machines, Tab Tech also offers exceptional customer service and technical support. Our team of highly trained professionals is available around the clock to provide assistance with machine setup, maintenance, and troubleshooting.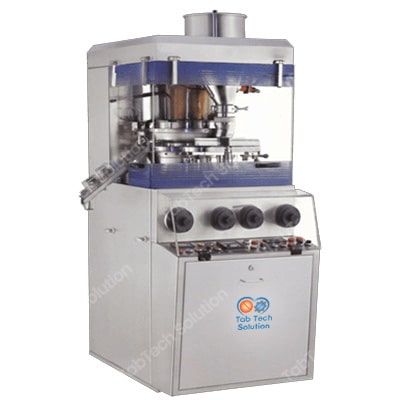 Tab Tech takes pride in being one of the most innovative and customer-focused tablet press machine manufacturers in India. We are committed to providing our clients with the highest quality products and services, and our mission is to continue to exceed their expectations.
If you are looking for a reliable and trustworthy Tablet Press Machine Manufacturer in India, Tab Tech is the perfect partner for your pharmaceutical manufacturing needs.